Volunteer Work
At The York Centre we enhance the services provided by professional staff with volunteer contact for our clients. Volunteer assignments have included the following: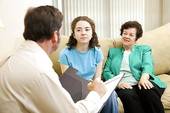 working 1:1 with a child in various activities
following a planned speech therapy program
teaching two children game skills and helping them to develop peer relationships
assisting with Parent Support or Child Peer Groups
acting as a 'Special Friend' to a youth in the community
participating as a member of the Parent's Association raising funds for special projects
working with children as a tutor in the classroom in preparation for integration to school
Volunteers become 'someone special' for the clients with whom they connect.
Volunteers are trained in their role, encouraged and supported by staff and bring their own skills to their activities with clients. They become part of the treatment team and are included in the conferencing system meetings.
Some activities, not directly for clients, that volunteers contribute to are: fund-raising, office work and participation in agency surveys.
The role for volunteers at The Centre continues to grow.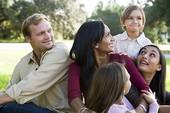 For further information please Durga Nalajala or Dean Rokos.